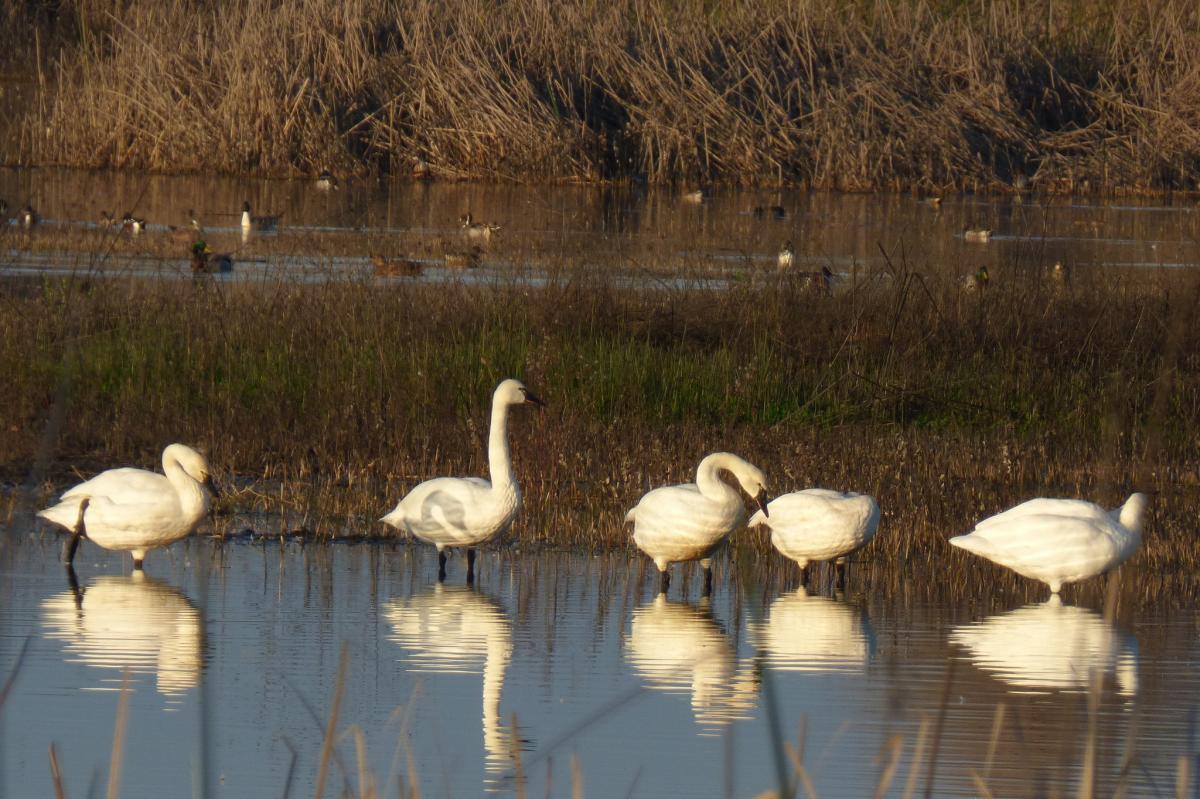 New legislation introduced on the first day of the 115th Congress could have disastrous results for birds and other wildlife in the Central Valley. H.R. 23 will reverse Congress's commitment to provide water to Central Valley refuges, undermine the Endangered Species Act, and cancel the restoration of the San Joaquin River.
Certain legislators are using the drought as an excuse to wipe out common sense environmental protections that they have always opposed, and that a majority of Californians has supported for decades.
A century ago, millions of acres of Central Valley wetlands supported 40 million migrating waterfowl along the Pacific Flyway. By the 1980s, however, 95 percent of those wetlands had been lost, primarily to supply land and water to California's sprawling agricultural industry. Today, 19 Central Valley refuges form a fragile and essential backbone of habitat that millions of birds and other wildlife depend on for survival.
Acknowledging the massive impacts to wildlife from the Central Valley Project, Congress in 1992 passed the Central Valley Project Improvement Act (CVPIA) to make protection and restoration of habitat for birds, fish and other wildlife a co-equal goal of the Project. This legislation mandated minimum allocations of water to the network of federal wildlife refuges, state wildlife areas and private wetlands in the Central Valley.
H.R. 23 would strip away that purpose and increase diversions of water to at great expense to fish, wildlife, and California's natural history.