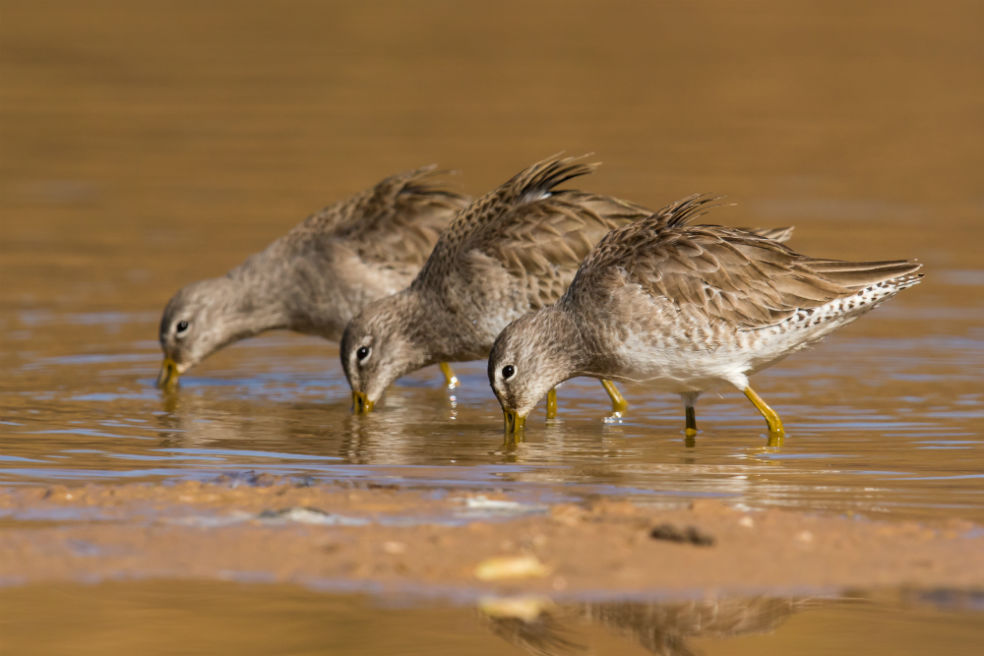 Decreased flow, a growing population, and climbing temperatures combine to create an uncertain water future for birds throughout Arizona and the Colorado River Basin.  Fortunately, Governor Doug Ducey continues to prioritize innovative, responsive, and collaborative water management.
This month, the Governor appointed Rodney Lewis of the Gila River Indian Community to the Board of the Central Arizona Water Conservation District (CAWCD). In addition, the Gila River Indian Community, the State of Arizona, the City of Phoenix, and the Walton Family Foundation signed a cooperative water agreement that will serve as a foundation to secure Arizona's long-term water supplies. These positive steps show that Governor Ducey sees equitable and inclusive engagement as critical to finding solutions that benefit all Colorado River system users.
By showing such strong leadership, the Governor is protecting the drinking water of 36 million people, irrigation for 15 percent of the United States' agriculture, and water for our rivers, which provide migratory corridors to the vast majority of birds in the intermountain west. We applaud him for his efforts.
Take action – join us in thanking the Governor today!