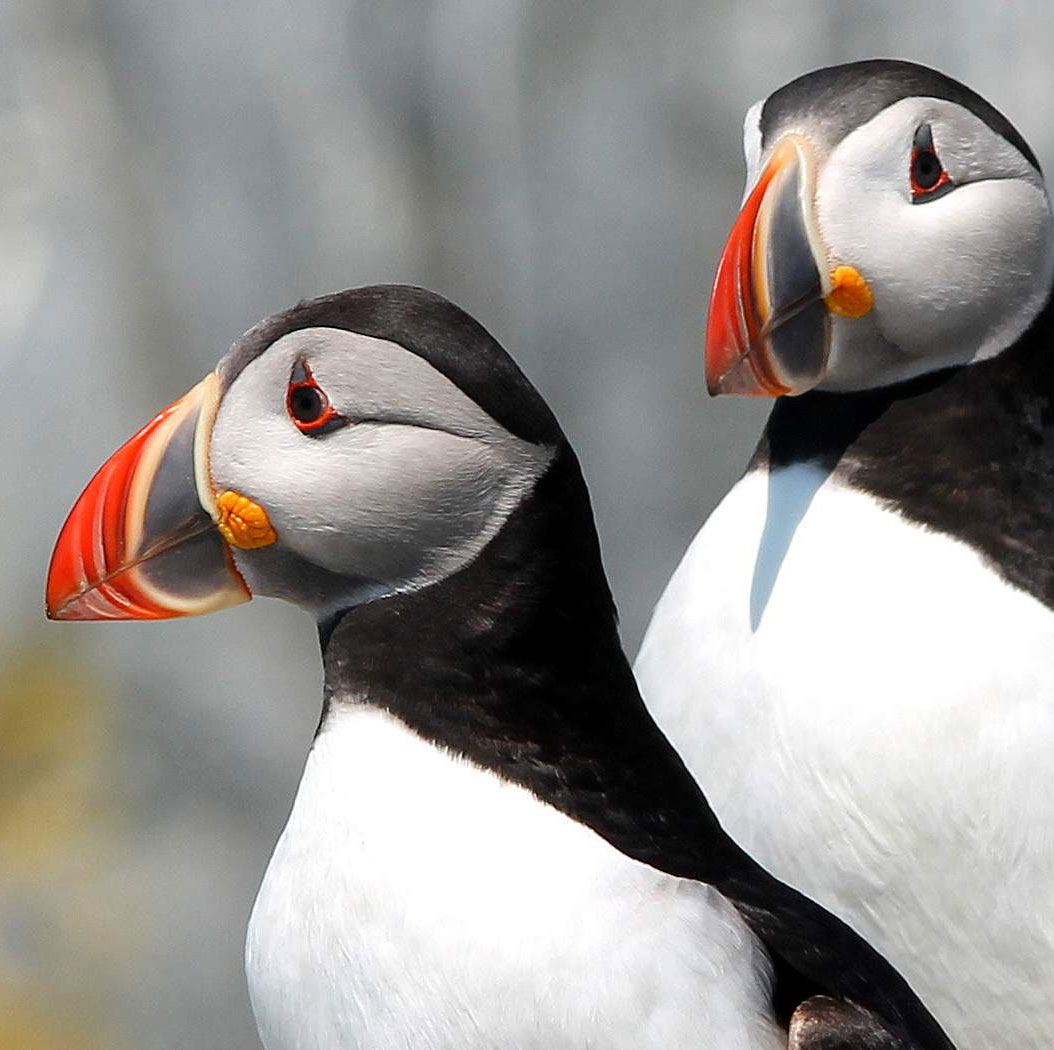 Adopt a Puffin as a Gift for Someone Special
Project Puffin was founded in 1973 by the National Audubon Society and has successfully reestablished puffins on Maine islands from which they were exterminated more than a century ago. Project Puffin has had amazing success and a big part of that success is due to help from supporters like you. Nearly all of our support comes from private donations. Your gift will go directly to helping puffins and other Maine seabirds.
For $100 or more you can give an adoption as a gift to someone special and they will receive a biography of their adopted puffin including a picture and its most recent activities, and a colorful certificate of adoption displaying their name.
If you are adopting a puffin as a gift for multiple recipients, please fill out a separate adoption form for each. Use this form if you wish to send one or more puffin adoptions to the same person.
In addition to the puffin adoption, your recipient (or you) has the option of receiving our Project Puffin book (one free book per transaction). You can also choose 'no gift' so your entire donation goes to help the puffins.
If you prefer, you may send your donation by regular mail. Please mail contributions to:
National Audubon Society
Project Puffin
159 Sapsucker Woods Road
Ithaca, NY 14850
Email: edonatepuffin@audubon.org
Download the Adoption/Donation Form [PDF]
Photo: Kevin Van de Vusse/Audubon Photograph Awards