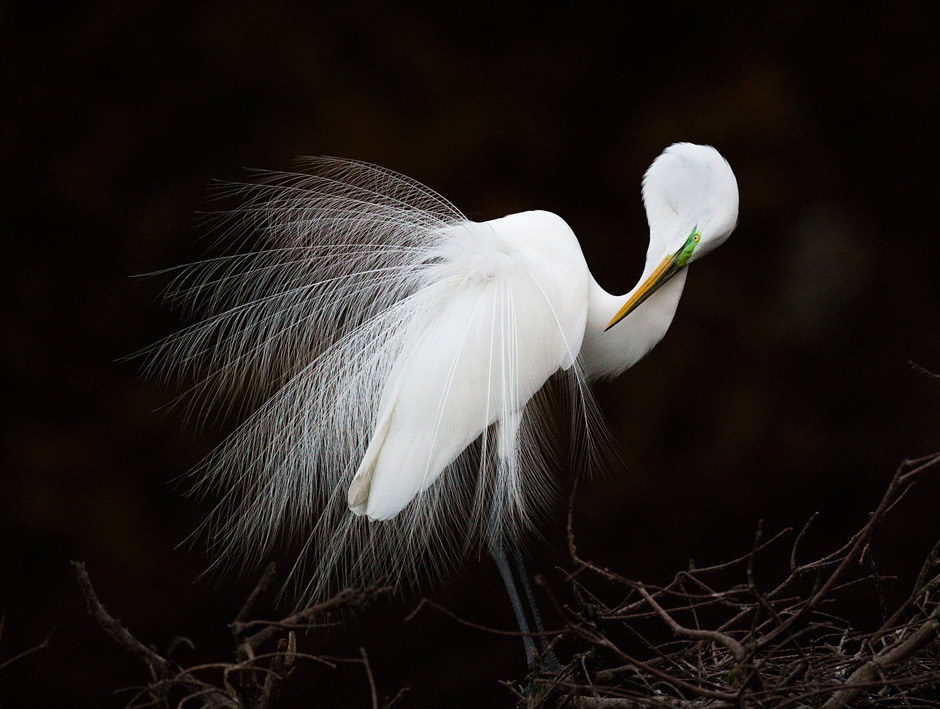 The Great Egret Society is a group of some of Audubon's most committed and loyal donors.  Members receive a number of special benefits in recognition of their support, but the greatest benefit is the knowledge that you are helping protect and defend birds at a time when the threats to their survival have never been greater.
You truly are what hope looks like to a bird. Your support makes a difference in so many places across the country and up and down the flyways.
But Audubon's mission is urgent. The open spaces and iconic landscapes that birds need to survive are disappearing at an alarming rate.  Birds and the places they live are under attack. We must act now to protect the species and places at risk.
With your  support as a member of the Great Egret Society, we can fight back. We can protect birds and the places they call home—as long as we have people like you who will help.
Great Egret Society members receive all the benefits and privileges of Audubon membership plus additional exclusive benefits:
The best benefit of all…
At Audubon, we promise that we will always be responsible stewards of your support. You can be confident that your gift will be put to use advancing our mission to conserve and restore natural ecosystems, focusing on birds, other wildlife and their habitats for the benefit of humanity and the earth's biological diversity.
Insider updates from Audubon leadership and staff;
Stakeholder conference calls to get a first look at priorities and programs impacting the birds and habitats we're working to protect;
Invitations to special events;
Great Egret Society lapel pin;
Special certificate of membership.
Gifts of $500 or more entitle you to membership in the Great Egret Society.
Questions about the Great Egret Society?
Contact our Member Services team today:
By phone: 866-284-6297
By email: greategretsociety@audubon.org
Photo: Melissa Groo/Audubon Photography Awards